About Us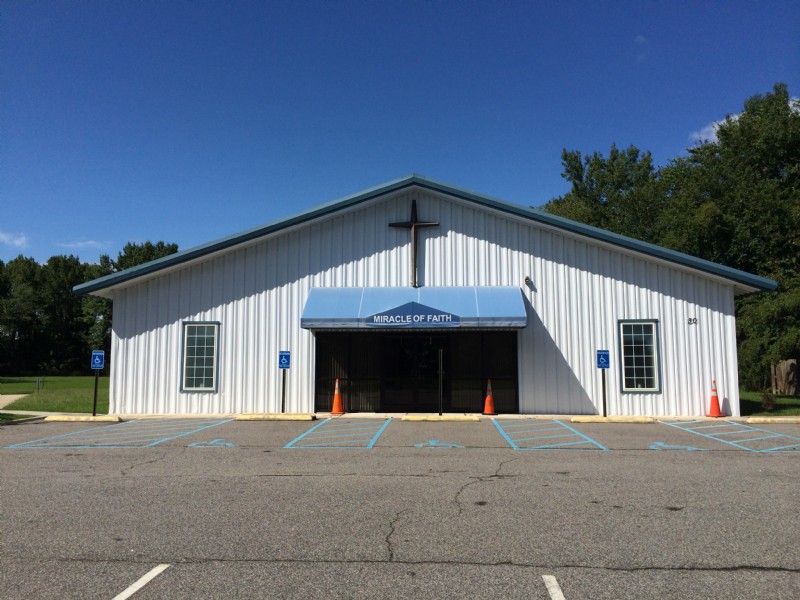 Miracle of Faith Baptist Church, Independent sprouted as a branch from New Mount Vernon Baptist Church in 1998. A group of believers joined together on a mission with the purpose to worship and praise God. The first service was held at JEM Banquet Facility with more than 120 attendees.
The first sermon was delivered by Rev. Dr. Vernon S. Lee, Sr. who accepted the call to become the first pastor. Within the first two weeks music and usher ministries were established along with a financial staff.
Dr. Lessie Leary and Rev. Rob Wilson were a part of the ministerial staff. They would lead worship and teach and preach the gospel. They were later joined by Rev. Tonya Jones and Rev. Mike Coker.
Growth was phenomenal and the need to organize further became a must. The "Charter Members Roster" began with 180 individuals to officially form the Miracle of Faith Baptist Church, Independent.
As church attendance continued to grow a larger facility was needed. The church began to hold services at the Little Theater of Wilson High School in December, 1998. Other worship locations included Churchland Christian Fellowship Center and The Scottish Rite Temple.
The church was blessed to purchase a parcel of land on December 22, 2000 located on 30 Claremont Drive in Portsmouth, Virginia. Construction plans were finalized and began in September 2002. The current worship edifice was completed and the first service held in the new edifice on the first Sunday of August 2004. The church was officially dedicated on November 21, 2004.
In April 2010 Rev. Dr. Vernon S. Lee became ill and retired from service as the senior pastor. He was bestowed the title of Pastor Emeritus. Dr. Lessie Leary was made the interim pastor. She served faithfully until the pastoral search committee and congregation elected Dr. Antonio Bishop, Sr. to serve as senior pastor.
Dr. Antonio Bishop, Sr. assumed the pastorate on September 11, 2011 and was officially installed in November 2011 becoming the second pastor of Miracle of Faith Baptist Church, Independent.