Meet the Asst. Pastor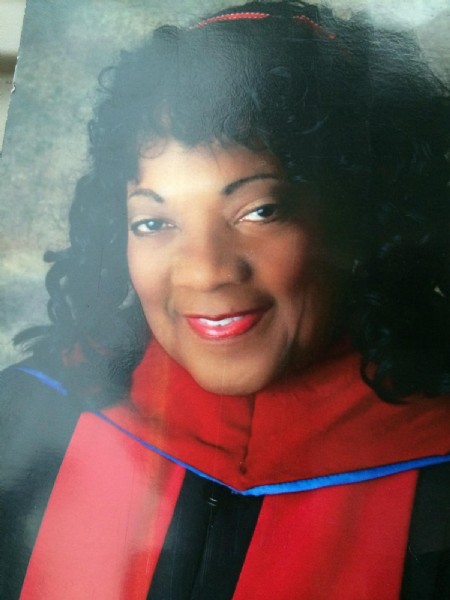 Dr. Lessie Leary is a native of Norfolk, Va. She is widowed and the mother of a daughter and two sons. Dr. Leary has matriculated through Tidewater Community College, Tidewater Broadcasting School, and Evans-Smith Virginia Union University. She earned a bachelor of Divinity from Roanoke School of Theology in 1992. Dr. Leary continued to study at Richmond Virginia Seminary where she matriculated a Master of Divinity degree in 1997. The Lord continued to bless her in her education endeavors and she received a Doctor of Divinity degree in 1997 from United Christian College and a Doctorate of Ministry from Christian Life School of Theology (Beacon) in 2001.
Dr. Leary has a heart and passion for ministry. She has served in several capacities in the work of ministry. She was an Associate Minister at Dome of Canaan Baptist Church from 1999-1998. Dr. Leary served faithfully as the Coordinator of Worship-Christian Education, Director and Youth Bible Teacher. She also assisted the Pastor in worship planning, hospital visitation, jail ministry, nursing home ministry, teaching, preaching and baptism.
In 1998, after the leading of the Spirit Dr. Leary became an Associate Minister at Miracle of Faith Baptist Church. She served diligently and faithfully under the leadership of Rev. Vernon Lee. Rev. Lee acknowledged her heart, passion and joy for serving others that in April 1999 she was ordained and consecrated as the assistant Pastor where she continued to serve in various capacities of the ministry to include; hospital visitations, preaching, teaching, worship planning, communion, and other administrative duties. Upon Pastor Lee's illness and ultimate retiring, dr. Leary served as the interim Pastor from 2010-2011.
In September 2011, Miracle of Faith elected Dr. Antonio Bishop, Sr. as the senior Pastor and upon prayerful consideration he appointed Dr. Lessie Leary as his Assistant Pastor. She continues to carry on her duties as a faithful steward of the gospel.
Dr. Leary is a member of The Tidewater Baptist Metro Conference and Deborah's Women in Ministry. She volunteers for American Reads Program and various homeless shelters and after school programs in the Hampton Roads area. She received the Foundation Ministry Service Award from The Theological Scholarship Foundation of The Metro Baptist Ministers' Conference of Virginia on June 7, 2014.
Dr. Lessie Leary is truly a woman of God who represents God, her church, family, and community in a great way. She is a gift to the body of Christ. Her greatest joy is serving others.